Vision
Our vision is to create ideal conditions for cooperation with startups and the implementation of joint innovations. We want to cooperate with customers in all regions and do our part to ensure that companies and startups jointly increase their innovative strength. We want people to work together in order to solve challenges together and profit from them in win-wins. We don't want to become better against each other, but with each other. That's why we act as bridge builders and that's why our business segment is matchmaking. We also exemplify the idea of joint innovations (Open Innovation) ourselves and cooperate with partners in many areas.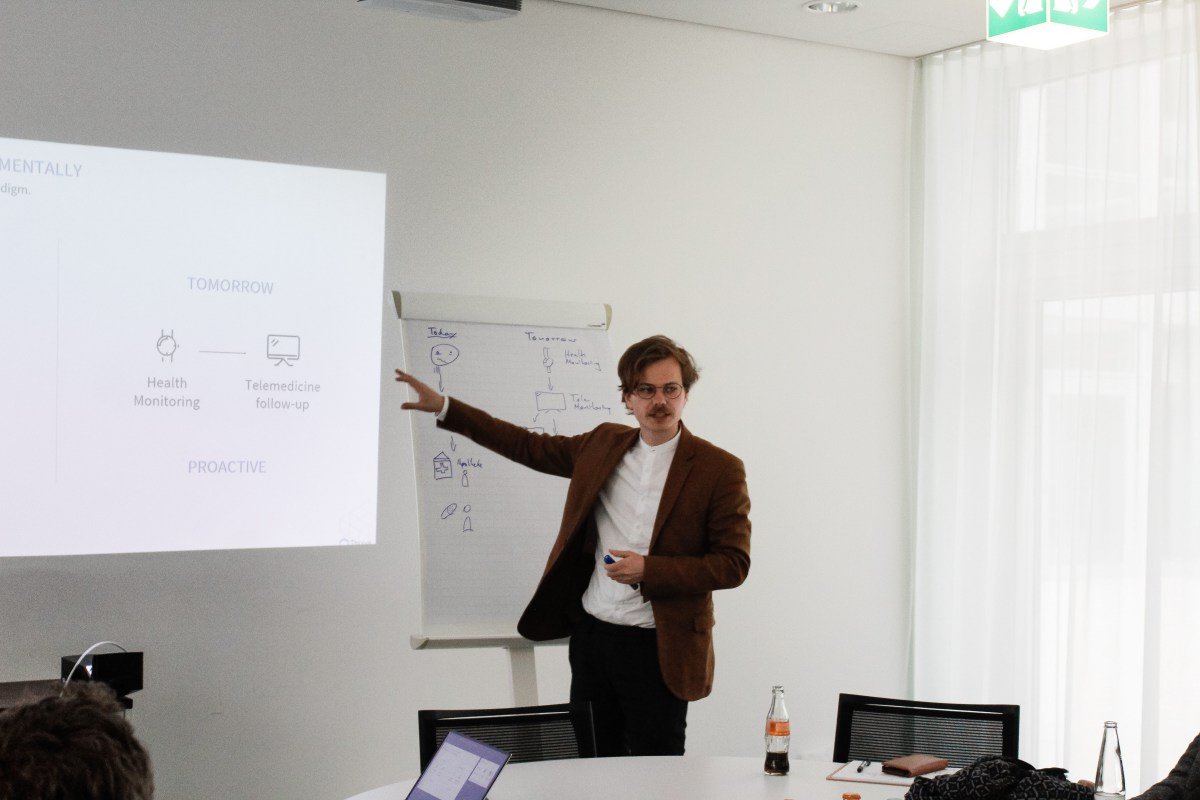 Mission
We believe that cooperation is the cheapest and most effective way to create innovation. We work with and offer agile methods, but unlike other innovation consultants, we focus on the team. Very few organizations have the right team for new products, processes or services. To ensure that our clients move into the future with the right partners, we bring them together with young teams that are often found in startups. We focus on what people have created together instead of comparing individuals. We want to be the best at assessing team results and making it easier for our customers to find the right partners for their innovation projects.
Our values
Professionalism means standing by agreements; paying attention to details; reporting back; delivering high quality; improving mistakes; cancelling in time; admitting ignorance; paying attention to one's appearance; assessing one's capacities correctly; delegating tasks.

Diversity means creating an environment in which everyone has the same opportunities regardless of origin, ethnicity, religion, gender, gender identity or sexual orientation; addressing and breaking down prejudices; tolerating differences from (political) points of view and understanding them as an opportunity.

Teamwork means paying attention to each other. Not exploiting weaknesses, but addressing them and becoming stronger together; finding out which team members fit the respective tasks; knowing when to work together and when to work together separately, so that team performance is greater than the sum of its parts.

Entrepreneurship means seeing problems and solving them as challenges; discovering possibilities and developing the (economic) benefit for our customers and ourselves; developing and testing new solutions quickly, maintaining our network.
Would you like to have a conversation about our company and values?
Christoph is the co-founder and managing director of Ambivation and as a studied economic computer scientist (with focus on innovation management and entrepreneurship) and multiple founder an ideal bridge builder between entrepreneurs and employees from the start-up world as well as the business world and experienced civil servants. Already during his studies he founded the start-up initiative START Berlin and the start-up platform Founderio. Although he is at home in Berlin, he is characterized by his calm, reliable and very precise character.
Find him on Linkedin or save his contact on your mobile phone.
Teresa Frühhaber
Business Development & Marketing

Teresa is dedicated to intensive startup research. She is responsible for our scouting and the evaluation of new, relevant startups in order to represent the current startup market as realistically as possible at all times. She analyses the needs of our clients and their future challenges in order to identify the most suitable startups. Her feeling for trends, her sense of structure and her competences from her studies of fashion and design management pay off.
Anne supports us as a freelance copywriter and photographer with the interviews on our blog. She already found her way into self-employment during her studies in 2013. Since then, startups and innovation have been her main topics. Today Anne works for clients all over Germany. But she feels at home in Leipzig. Thanks to numerous interviews and photo shoots, but also her commitment to the Startup Weekend and the Fuckup Night, she is now considered a true expert for the startup scene.
Bachelor/Master/Doctoral thesis
Ambivation supervises and supports academic theses (bachelor's, master's and doctoral theses and general research questions) that fall within our subject areas (e.g. innovation management, startup cooperation or B2B business development). It is possible to combine your academic topic with an internship or a part-time position.
These are some of the topics we find interesting:
Startup Collaboration (Business)

Improving on a "Collaboration Canvas" (Business or Service Design)

Semantic Keyword Analysis (IT)

Storytelling Startup Collaboration (Media, Movie and Literature)

Content Marketing (Journalism, Communication Science)
Do you have questions about Ambivation or the advertised job offers? Contact us directly at contact@ambivation.com or via the contact form. We look forward to reading from you!
CONTACT INFO
We look forward to hearing from you.

Ambi-Vation GmbH
c/o Factory Works GmbH
Rheinsberger Straße 76/77
10115 Berlin